Women's Minds Women's Bodies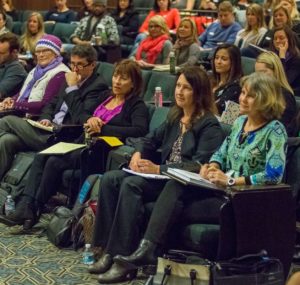 Embolden your Voice. Empower your Spirit. Embark on a New Journey.
Join renowned experts in wellness and conscious leadership. Become a part of a diverse group of exceptional women, who are leading communities, companies and entrepreneurial endeavors. Women to women, we are pioneering new frontiers. Now is the time to step up and collectively move forward.
This women's leadership retreat aims to create an inspired space where women connect, learn and transform themselves and their communities.
Join women around the globe in celebration of 2018 International Women's Day. Honor yourself and the women in your life with an inspiring, unforgettable day of optimal wellness and empowerment!
Benefits: 
Learn what Harvard, Stanford and Duke Universities have incorporated in their top leadership programs and what the Dalai Lama says is the remarkably simple key to happiness and longevity. Enhance your conscious leadership skills and embark on a journey to create impactful change in your organizations and communities.
Enhance your leadership skills by holistically optimizing body and mindset. Apply conscious leadership to your daily life, both personally and professionally, leading with an emboldened voice and expanded self- awareness, to create a positive culture of engagement.
Empower yourself with pearls of holistic wisdom in creating healthy relationships and strong, sustainable work-life balance. Create clarity with intentions to deepen your introspection and motivate your team.
Transformative workshops include topics on:
**Women of Impact: Stepping into your full power
**Transformational Leadership from the inside out
**Cultivate Emotional Resilience
**Optimizing Hormonal Health
**Effective Mind-Body Stress Management
**Harness the Power of Conscious Connection

Click here to learn more about our speakers and presenters
Click here to see our schedule
Please support our generous sponsors
Includes live music, break out activities and lunch with ocean view.
A remarkable, holistic leadership retreat.
An event like no other.
Not to be missed!
Open to public.
March 3rd, 2018
Sanford Consortium for Regenerative Medicine
Roth Auditorium
8:30am-4:00pm
Complimentary parking in the lot adjacent to the building.
Ascend the outdoor two flights of stairs to the Bella Vista Cafe and find the auditorium immediately behind it. Elevators are at the base of the stairs.
---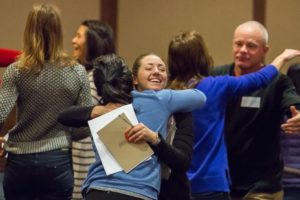 Testimonials from our 2017 Mindful Leadership Symposium:



"The speakers were phenomenal! That was an inspiring day I will not forget. There are many new tools I cannot wait to implement.""Transformative day of inspiring speakers and workshops! Connected with like-minded people. From the engaging exercises to the delicious food and music, 
it brought mindfulness together from multiple facets. Wish it was longer!!""Thank you! Wonderful conference. Loved every minute. Please bring more of these educational and inspirational conferences to us!"
---
Purchase tickets here: