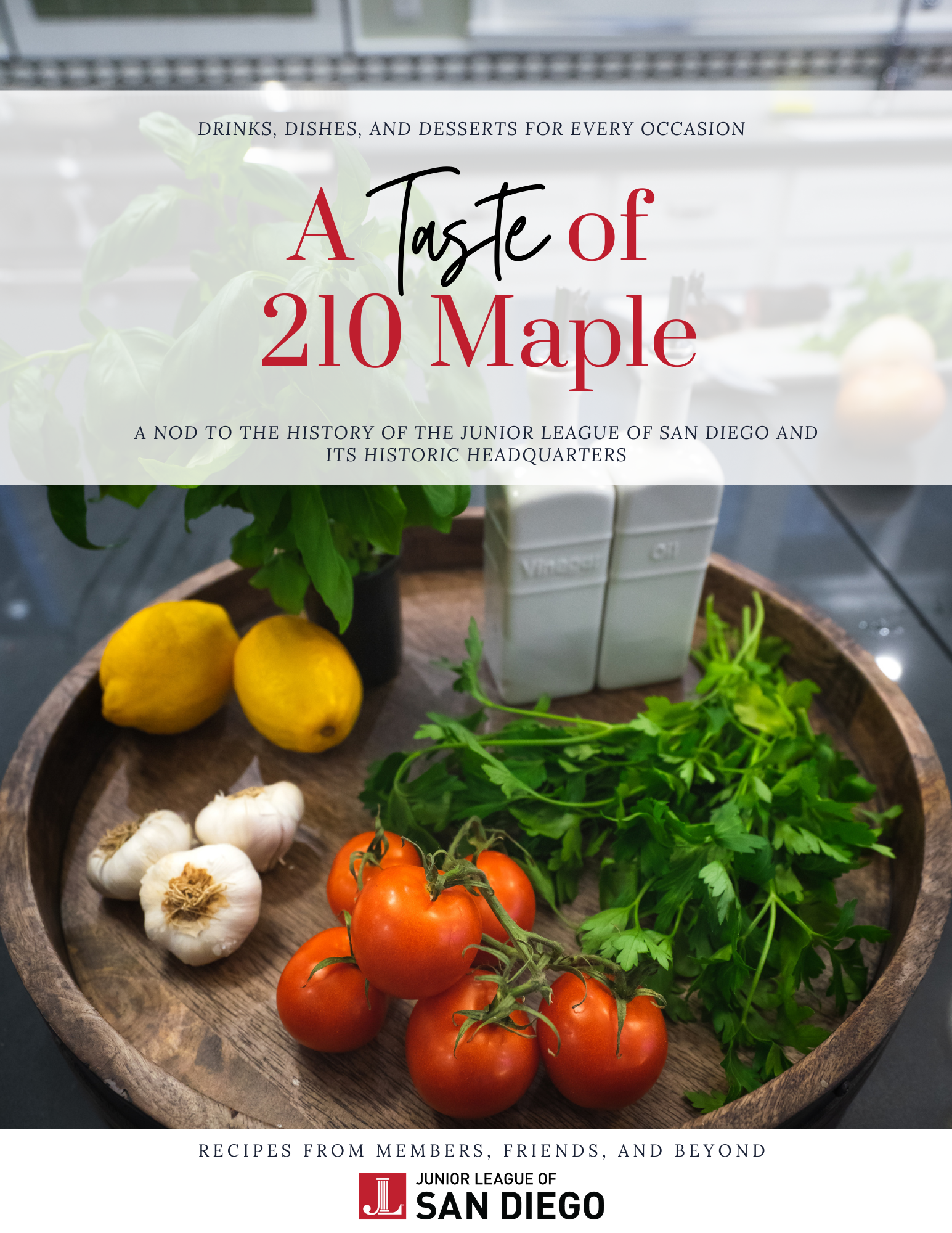 For over 90 years, The Junior League of San Diego has served as a premier nonprofit organization for women seeking to make San Diego a better place. This year, in 2021, The Junior League of San Diego completed the renovation of our headquarters located at 210 Maple Street in order to better support our community. We are opening a brand-new training kitchen to offer a chef-led cooking program in which at-risk youth can learn independent living skills in tandem with our trained volunteers.
In celebration of this historic renovation, our League has turned to a time-honored Junior League tradition—creating a new cookbook.The recipes featured here are favorites of the women who contributed them. This unique collection of home-tested recipes offers a wide variety of foods which reflect the rich cultural diversity of our Junior League of San Diego family. Some of the recipes are steeped in tradition and history, while others exemplify the latest innovative trends.
This cookbook features both quick and easy recipes for cooks of all ages who are wondering the age-old question: "What can I make for dinner tonight?" We have also included comforting "quarantine" dishes, that have become tried and true favorites during the nationwide COVID-19 lockdown. You will also find sophisticated dishes that anyone would be proud to serve during any elegant dinner party or other special occasion. Like the cookbooks that have preceded it, A Taste of 210 Maple will offer readers an intimate glimpse into the homes and kitchens of our members.