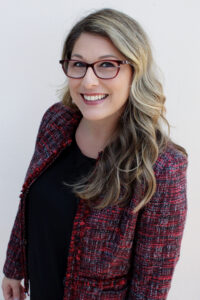 Welcome to the Junior League of San Diego!
It is with great pride and joy that we continue to uphold the legacy of our esteemed organization, founded nearly 95 years ago. The Junior League of San Diego is a 501(c)(3) nonprofit organization composed of over 600 trained women volunteers. 
At the heart of our organization lies a passionate group of women who are dedicated to making a difference.  Our members come from diverse backgrounds and bring a wealth of talents and perspectives, united by a shared commitment of voluntarism and community impact. Together, we channel our collective power to address the most pressing issues facing our community.
We are committed to collaboration and believe that by joining forces with like-minded organizations, we can magnify our impact and reach new heights of success.  By forging strong partnerships and engaging in community wide initiatives, we can effect change on a larger scale and address systemic challenges head on.
The Junior League of San Diego also places a strong emphasis on leadership development. We believe in equipping individuals with the skills, confidence, and networks necessary to create meaningful change.  Through our training programs, workshops, and mentoring opportunities, we nurture the next generation of civic leaders, empowering them to make a lasting impact in San Diego and beyond.
As we continue this journey, we extend our deepest gratitude to the San Diego community for their continued support.  We are humbled by the trust you place in us and are committed to upholding the highest standards of excellence, transparency, accountability.
If you are interested in learning more about how you can become a member or would like to make a donation to support our mission, or become a community partner, we would be honored to meet you and take the time to further inform you on how one can get involved with the JLSD.
Explore our website, attend our events, connect with us on social media, and discover the many ways you can be part of our vibrant and dynamic community of changemakers.
Together, let's create a San Diego where everyone can thrive.
With gratitude,
Sydne McMahon
2023-2024 JLSD President