Little Black Dress Initiative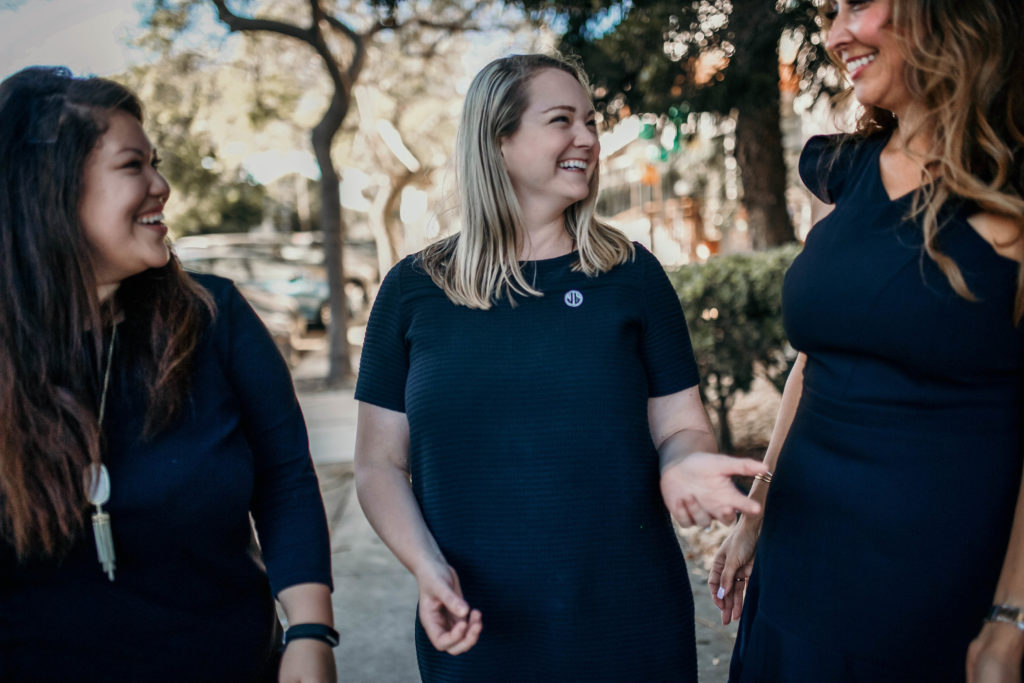 Save the Date: March 11-15, 2019
---
---
What is the Little Black Dress Initiative?: Launched in February 2014 by The Junior League of London, the Little Black Dress Initiative (LBDI) is a week-long, social media driven fundraising campaign that uses the iconic LBD to raise awareness about poverty and its effects in society. Participants wear one little black dress for five consecutive days and are encouraged to harness the power of their social media, by wearing the same little black dress each participant is illustrating the effects poverty can have on a woman's access to resources, choices, confidence, and opportunities.
JLSD's LBDI 2018: This year, JLSD is hosting the LBDI March 12-16, 2018. This relates directly to our mission in helping TAY in San Diego, here are some facts to keep in mind all week.
---
Participate in advocacy in action and earn training credit by:
1.) Signing up for this training / impact shift
2.) Wearing the Dress: We will be rising awareness and funds to combat the impact of poverty, by wearing 1 black dress for 5 days during LBDI week and the button "Ask me about my little black dress".
3.) Posting each day: Post each day to social media a picture of you wearing the black dress and include the awareness fact of the day (these will be circulated to the membership the week before the event).
4.) Encouraging donations for our mission based efforts in the community: A special link will be issued to include in your social media posts that will directly raise money to help the JLSD's mission in the community. The top fundraisers will be recognized at our cap off event on the 16th.
To cap off the week of LBDI is hosting a drive & social to raise money, awareness and most importantly collect business attire to support TAY in San Diego.  Join us Friday, March 16th, 6:00-8:00pm at Searsucker Del Mar, 12995 El Camino Real. Bring new or gently used professional clothing, which will be donated to our community partner's programs for homeless youth. Suggested items: blazers, dress pants, dresses, closed toe shoes, purses, blouses.
---
Facts to know:
-Each year more than 400 youth in San Diego County turn age 18 and exit the foster care system. These youth are expected to make it on their own with little to no support. Not surprisingly, a significant number of transition age foster youth immediately face insurmountable obstacles:
Within two to four years: 51% are unemployed, 40% are homeless, 30% have no health insurance, 84% become a parent, 20% are incarcerated.
60% of girls become pregnant by age 19 after leaving the foster care system
40% of girls will have a second child by age 21
33% receive public assistance
-Nearly one in every five children (19.7%) in San Diego were living below the federal poverty line. This translates to 55,482 children in 2015, over 10,000 more than in pre-recession 2007.
-More than two thirds (69%) of households headed by single women have incomes too low to cover expenses, a significantly higher share than other types of households.