Little Black Dress Initiative 2021
The History of the Little Black Dress Initiative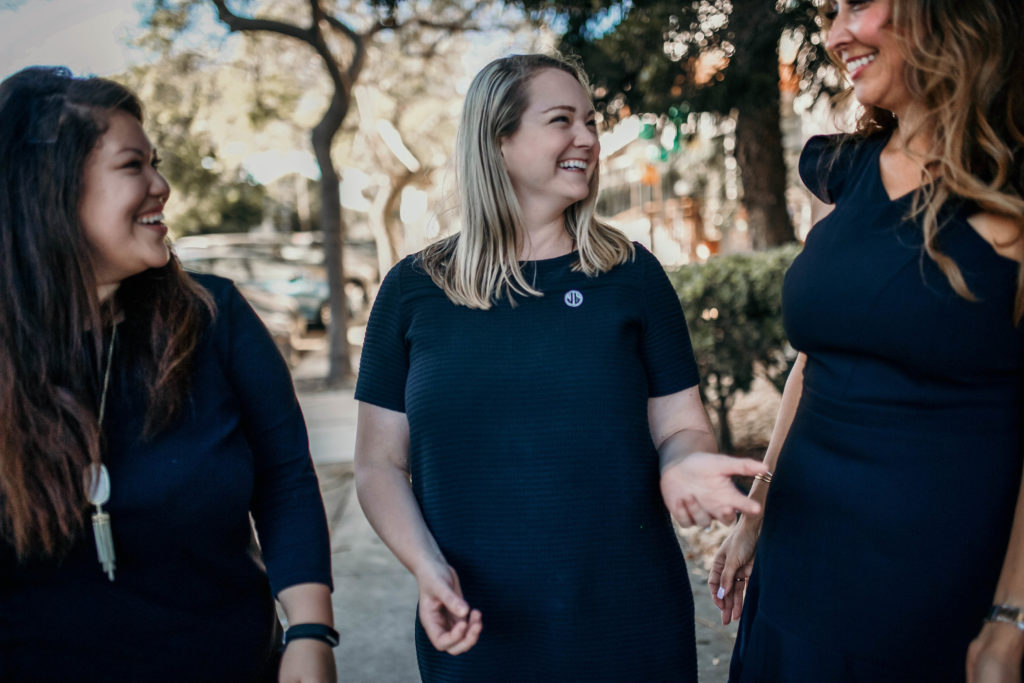 Launched in Feb. 2014 by the Junior League of London, the Little Black Dress Initiative (LBDI) is a week-long, social media-driven fundraising campaign that uses the iconic Little Black Dress to raise awareness about poverty and its effects in society.
Participants wear one little black dress for five consecutive days and are encouraged to harness the power of their social networks. By wearing the same little black dress each day for one work week, each participant is illustrating the effects poverty can have on a woman's access to resources, confidence, and opportunities.
JLSD's LBDI 2021
This year, JLSD is hosting the LBDI on Mar. 8-12. Our hope is to drive widespread awareness of our mission-based focus area: transition age foster youth (TAY) in San Diego.
JLSD members can advocate for TAY awareness and earn impact credit if they:
Sign up for the impact shift .
Wear the dress: We will be raising awareness and funds to combat the impact of poverty by wearing one black dress and the button "Ask me about my dress!" for five days during LBDI week (Monday, Mar. 8 – Friday, Mar. 12, 2021).
Post each day: Post each day to social media a picture of you wearing the black dress and include the awareness fact of the day (these will be circulated to JLSD members the week before the event).
Encourage donations for our mission-based efforts in the community: A special link will be issued to include in your social media posts that will directly raise money to help JLSD's mission in the community.
Donate/collect new or gently used professional women's clothing, which will be donated to our community partners' programs for homeless youth
Participate in the social and celebration