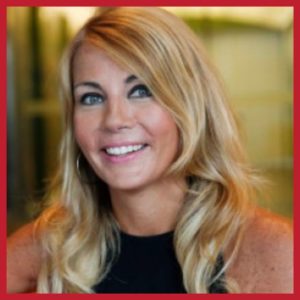 Patsy Doerr | AJLI Chief Executive Officer
Patsy Doerr is the Chief Executive Officer of The Association of Junior Leagues International, Inc. (AJLI). Patsy leads all facets of AJLI and serves as the face of the organization, advocating in both the public and private sectors. Patsy has deep roots in The Junior League, and has been a member of the Junior League in both New York and London.
Patsy is a leading expert and thought leader in the field of corporate social responsibility, diversity and inclusion and sustainability. Her greatest passion is helping organizations build and develop initiatives that best position them for long-term success in a diverse, global environment.
Most recently, Patsy re-defined and led the diversity and inclusion function at Credit Suisse globally. In this role, she was responsible for building and developing teams and initiatives that help drive Credit Suisse's' diversity and inclusion efforts forward. Prior to this, she built and led the Diversity & Inclusion, Corporate Social Responsibility and Sustainability functions for Thomson Reuters globally, as well as served as an advocate externally on the topics of social impact and stakeholder capitalism.
The strength of Patsy's experience and impact has made her a regular on the speaking and media circuits. She has been interviewed by a number of publications and programs, including Forbes, The Muse, The Hill and ThriveGlobal. Completing over 75+ keynote presentations, panel moderations and group discussion facilitations per year, Patsy is frequently tapped to discuss DEI issues and has been featured at events by the Milken Institute, the World Economic Forum at Davos, the Vatican and Sustainable Brands, among others.
Additionally, Patsy serves on several boards that aid in the advancement of women in developing markets as well as diversity and education. Patsy is on the Advisory Board of All In Together, is a member of the Multiplying Good Board of Governors and holds a leadership role on the Board of Women's World Banking. Previously, she was on the Board of Directors for the Responsible Investment Association (Canada), a member of the Leadership Committee for Out Leadership, the YMCA Leadership Committee, the Thirty Percent Club Steering Committee and the Business Advisory Board for PFLAG. She was also the President of the Alumni Association for Marymount of NY School for Girls and a member of the Board for Dominican Academy School for Girls. Doerr has received several awards for her achievements, including the Most Powerful & Influential Woman Award by the Tri-State Diversity Council, Promoting Workforce Diversity & Gender Equality Award from City State Reports and the United Nations' Decade of Women Quantum Impact Award.
Patsy holds a BS in Biology from Washington and Lee University in Lexington, VA, as well as a Master of Science (summa cum laude) in Adult Learning and Organizational Development from Fordham University in New York, NY. Patsy is also lifetime member of the ODK Honor Society at Washington and Lee University as a result of her work driving women in leadership. In addition to all of Patsy's incredible professional and personal achievements, she also somehow finds the time for, and is, an avid runner; focusing on running more than 50 half marathons and marathons all over the world, including Cambodia, Australia, Hong Kong, Macau, the UK, the US and Germany. She has two children (an 18 year old son, Nicholas and 15 year old daughter, Ella) and lives on the Upper East Side of Manhattan.