SWX Speaker: Beth Branning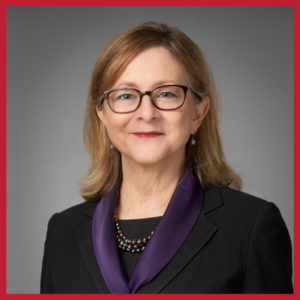 Beth Branning | Branning Strategies
Beth Branning is a strategic planning consultant who specializes in facilitating result-oriented plans, retreats and workshops for mission-driven organizations, foundations, and associations.
Prior to forming her consultancy in May 2017, Beth served as the Chief Strategy Officer and Corporate Director of Vision, Innovation and Strategy at San Diego Zoo Global (SDZG) for 15 years. She was responsible for bringing the SDZG vision and values to life by facilitating major strategic planning activities for the San Diego Zoo, the San Diego Zoo Safari Park, and the Institute for Conservation Research, as well as for the parent organization. The SDZG strategic planning process was the recipient of the 2013 Association for Strategic Planning (ASP) Goodman Award – the top international prize for strategic planning innovation and implementation. During her time at SDZG, Beth was also frequently "on loan" to SDZG collaborators or other groups around the world in need of their own transformative strategic plans.
Beth has helped dozens of organizations and teams to realize their potential by facilitating their strategic planning efforts. She has also assisted many executives and nonprofit boards by facilitating outcome-driven retreats and workshops. Some of the organizations Beth has worked with include the American Alliance of Museums, the San Diego Foundation, KPBS public media, and the Charles Darwin Research Center.
Beth has a degree in Journalism with a dual emphasis in Public Relations and Advertising and is also certified as a Strategic Management Professional (SMP), which is the top certification offered by the Association for Strategic Planning (ASP). She has served on both the local and international boards for ASP, most recently as the chair of the International Marketing and Membership Committee. Beth has received awards of excellence from the American Alliance of Museums, the Association of Zoos and Aquariums, the YWCA, Athena San Diego, and the Association for Strategic Planning. She is also the author of The Call: The Strategic Plan That Empowered San Diego Zoo Global To Lead The Fight Against Extinction. To learn more about Beth visit her on LinkedIn.