Our current provisional year recruitment is closed but please check back in January for information on joining next league years provisional class.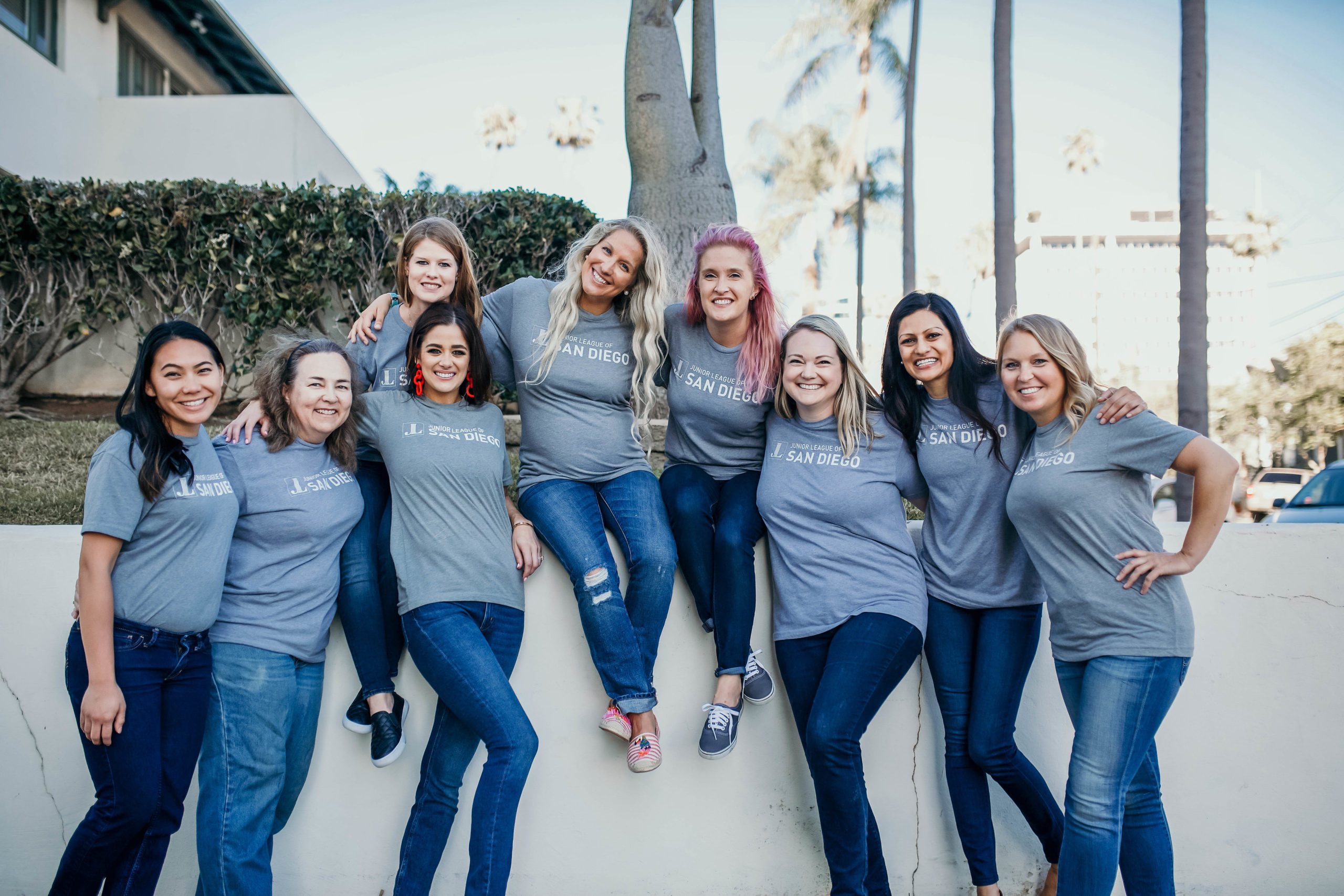 Women interested in joining the Junior League of San Diego's incoming Provisional Class should start the application process by setting up a profile.
After setting up your profile, you can submit your application online using the login you created via this interest form. We look forward to welcoming you to the Junior League of San Diego!
Provisional Training Course Overview
The Junior League of San Diego's nine-month Provisional course will provide an introduction to all of the identified JLSD focus areas including JLSD/AJLI structure and culture, San Diego community/JLSD outreach projects, and fund development initiatives. The curriculum will be a combination of classroom-style learning, experiential training, and social/networking opportunities.
The Provisional course will begin with an orientation in August each year and will continue through May, at which time Provisional members who have completed all course requirements will become Active members of the Junior League of San Diego.
The Provisional training meetings will occur approximately monthly – either on a Saturday morning or a Tuesday evening. Some will be held as a large group either at the Junior League of San Diego House at 210 Maple Street or at an offsite community facility or venue. Some meetings will be held in smaller groups in neighborhoods convenient to each team and led by Provisional Mentors.
Anticipated Schedule for Provisional Training Sessions
August – Provisional Orientation (Mandatory)
September – Training #1
October – Training #2
November – Training #3
January – Training #4
February – Training #5
March – Training #6
April – Provisional Graduation
League Year Commitments for Provisionals
(Subject to change)
Financial
– Membership Dues: $210
– Provisional Training Course Fee: $120
NOTE: Dues and the Provisional Training Course Fee must be paid online upon notification that your application has been approved. Your application will not be complete and our space in the Provisional class will not be reserved until payment has been received.
Meeting Attendance
– Attend Provisional Training Orientation
– Complete 5 of 7 Provisional Training Sessions
– Attend 3 General Membership Meetings
– Attend the Annual Voting Meeting
Experiences (Completed in small groups)
– Community: Participate in organizing a Done-in-a-Day Project benefiting one of JLSD's Community Partners
– Fund Development: Participate in the planning and execution of a fundraising event
– Training: Participate in a Capstone Project to present project outcomes/successes/lessons learned to League leaders
Volunteer Requirements
– Community: Participate in one Impact Shift or Training Opportunity
– Fund Development: Complete a volunteer shift at a JLSD signature fundraiser
Fund Development Requirements
– Secure one auction item for a JLSD fund development event with a minimum value of $50