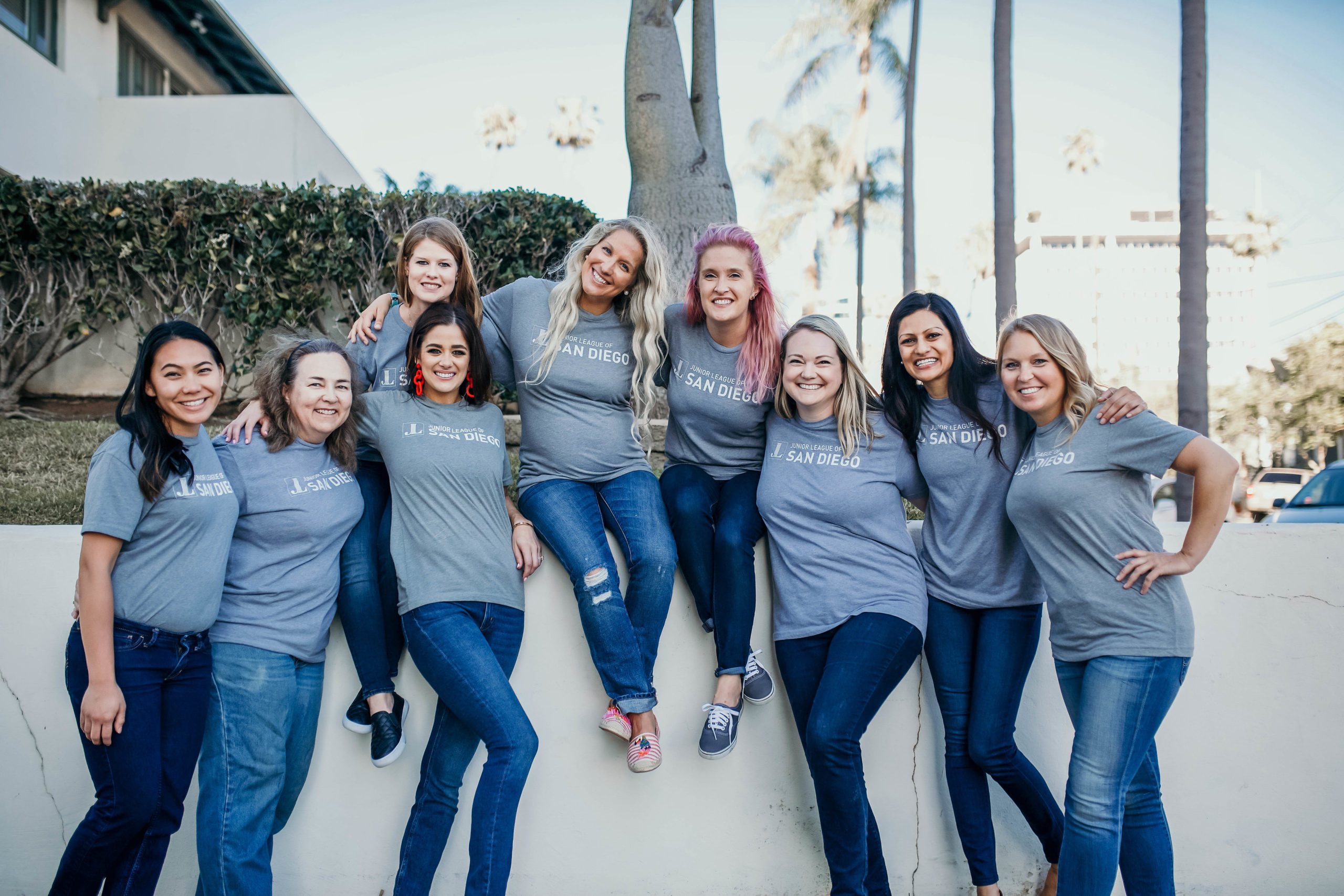 Women who are interested in joining the Junior League of San Diego's incoming Provisional Class (first year members) may complete a membership application using the link below.
There are also PROVISIONAL INFORMATION SESSION to allow those interested to meet other potential and active members.  During the information session, you will hear how the Junior League of San Diego makes an impact in our community, comes together even when we are apart all while having fun by staying connected through learning and advancement both in our personal and professional development. You may sign up for a Provisional Information Session either prior to or after completing the Membership Application. Please note that Membership Applications will be accepted until the incoming class is at full capacity. If you know you are interested in becoming a member, you are advised to complete the Membership Application earlier rather than later.
If you have any questions, email us at membership@jlsd.org.
Upcoming information sessions:
IN-PERSON information sessions (Location: JLSD Headquarters, 210 Maple Street, San Diego, CA 92103)
Monday, February 27 at 6:30 PM 

Tuesday, March 7 at 6:30 PM 

Tuesday, March 14 at 6:30 PM 

Monday, April 3 at 6:30 PM 

Thursday, April 13 at 6:30 PM 

Tuesday, May 9 at 6:30 PM

Wednesday, May 17 at 6:30 PM 

Wednesday, June 21 at 6:30 PM 
VIRTUAL information sessions
Monday, April 10 at 6:30 PM 

Thursday, May 18 at 6:30 PM 

Tuesday, June 27 at 6:30 PM 

Wednesday, June 28 at 6:30 PM
*To reserve a spot to one of the information sessions please sign up here: PROVISIONAL INFORMATION SESSION. If you have additional questions, feel free to email membership@jlsd.org. We look forward to getting to know you!
Application Process
After clicking the link for the Membership Application, you will fill out an interest form to receive an email with a link to set up your profile. After setting up a profile in our system, you will be able to fill out a membership application and view obligations to become a member. Once you pay dues, you will have access to our members-only Events Calendar and we encourage you to start getting involved in any of our many Community Impact Shifts, Training Opportunities and Membership Connections Events. We look forward to integrating you into our community and are here to answer any questions you may have. We look forward to welcoming you to the Junior League of San Diego!
Membership Criteria
Any woman is invited to join who meets the following requirements:
You must be at least 21 years of age by the beginning of your Provisional year to apply (there is no maximum age to join!)

You must reside within San Diego County no later than one week prior to the date of the Provisional Orientation

You must exhibit an interest in the San Diego community and commit to the fulfillment of all requirements and attendance obligations of the Provisional Training Program
Provisional Training Program Overview
The Junior League of San Diego's Provisional Training Program will provide an introduction to all of our focus areas, community outreach projects, and fund development initiatives, as well as the structure and culture of JLSD and Association of Junior Leagues International (AJLI). 
The Provisional training course will begin with Provisional Retreat happening in early August 2023 and will continue monthly through December with monthly meet ups.  In January, you will be placed on a committee with our active members to continue your provisional experience.  Provisional members who have completed all course requirements will become Active members of the Junior League of San Diego and will be celebrated at our annual League-wide Annual Voting Meeting in May.
If you run into any issues or have any questions throughout your application process, please contact membership@jlsd.org.
We look forward to meeting you and welcoming you into our wonderful organization.