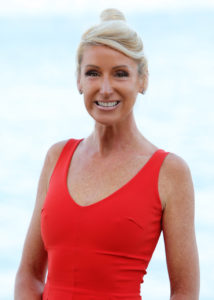 Hello and welcome to the Junior League of San Diego!
For more than 90 years the Junior League of San Diego has been making impactful changes in our community and training our city's next civic leaders. We are committed to realizing our mission of promoting voluntarism, developing the potential of women and improving our community through the effective action and leadership of trained volunteers.
The Junior League of San Diego (JLSD) has pioneered solutions and advocated for women, children and families since 1929. JLSD carefully evaluates the needs of our community and directs our efforts to issues in need of the most assistance. Our current efforts focus on assisting Transition-Age Foster Youth (TAY), or youth exiting the foster care system. In San Diego County, approximately 300 youth exit the foster care system annually with very little resources available to them. JLSD works to create and implement programming, offer new resources, and collaborate with TAY service providers in order to improve the opportunities available to our local TAY population. Additionally, through our State Public Affairs Committee (SPAC), JLSD advocates for legislation on the state level to will improve the lives of TAY.
Our training program has led to the development of many local and statewide leaders. Our innovative programs including Board Academy, Public Policy Institute and the Leadership Development Series provide our members as well as public participants opportunities for personal and professional development. This year we are excited to launch "Training Talks" which will cover content-rich topics including effective communication strategies, adapting change, and goal-achieving in a narrative setting.
The Junior League of San Diego has affected community change at our headquarters at 210 Maple Street since 1981. Our home, the historic Wegeforth House, is no. 156 on the San Diego's list of historic landmarks due to it's design by Louis Gill, renowned architect with a style distinctive to San Diego, and because it housed the family of Dr. Harry M. Wegeforth, founder of the San Diego Zoo. The original garden was designed by celebrated botanist and "Mother of Balboa Park" Kate Sessions. 210 Maple is rich in San Diego history and JLSD is proud to continue the legacy of building a better San Diego within its walls. In August we broke ground on a historic restoration of our headquarters. The restoration will allow JLSD to expand upon our work in the community while maintaining the historical legacy of the home. We invite you will learn more about our restoration efforts..
The 2019-2020 league year is an exciting time for JLSD! We are looking forward to continuing service the community, its residents and our members. Whether you choose to make a donation, sponsor our programming, become a community partner, or join our membership, your support to our mission will allow us to deepen our impact and develop our volunteers into civic leaders.
Empowering women. Strengthening communities. Improving lives. The Junior League of San Diego is ready and excited to continue this journey.
In Community Spirit,
Emily Lake
2019-2020 President