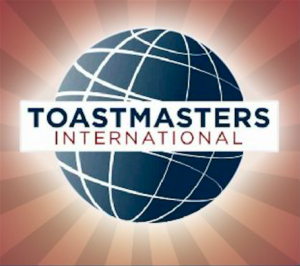 A benefit of membership in the Junior League of San Diego is our members-only Toastmasters Chapter.
Through regular meetings and giving and listening to speeches in a supportive environment, the Toastmasters program is one of the many avenues for JLSD members to develop their leadership skills: planning, speaking, listening, as well as giving and receiving feedback. Members lead teams and guide each other to achieve their goals in a supportive atmosphere.
As part of our commitment to developing the potential of women through engaged leadership, as well as to provide opportunities for our members to learn and practice their leadership and communication skills, the Junior League of San Diego successfully Chartered our Toastmasters Club in 2014.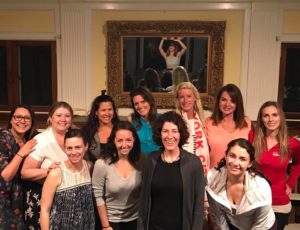 The first Toastmasters meeting was held in 1905, with over 90 years of proven success the Toastmasters International's Education Program members take turns practicing honing their leadership and communication skills in a fun and supportive atmosphere. Public speaking is often a difficult skill to master and the Toastmasters program provides a structured curriculum for members to become skilled in planning, developing, and successfully delivering engaging speeches.
Toastmasters meetings are held twice a month and all Junior League of San Diego members in good standing are encouraged to attend and participate in this flexible educational program, whenever their busy schedules allow.