Our 2018 Great Gatsby Affair at Morgan Run Golf Course and Resort was a huge success. It's because of gracious attendees that we are able to create lasting partnerships to end human trafficking and continue successful training programs that help women to become driven change agents in our community.
The Junior League of San Diego would like to thank our generous sponsors for their help in putting on our event at Morgan Run Golf Course and Resort. These sponsorships made it possible for us to put on a beautiful event and achieve our goal of improving our community. Thank you from the bottom of our hearts.
2018 sponsors:
| | | |
| --- | --- | --- |
| | | |
We would also like to specifically thank the following attendees for their generous donations:
Bill Maheu
Warren Albin
Katie Emery
Emily Green Lake
Trent Ralston
David Stivers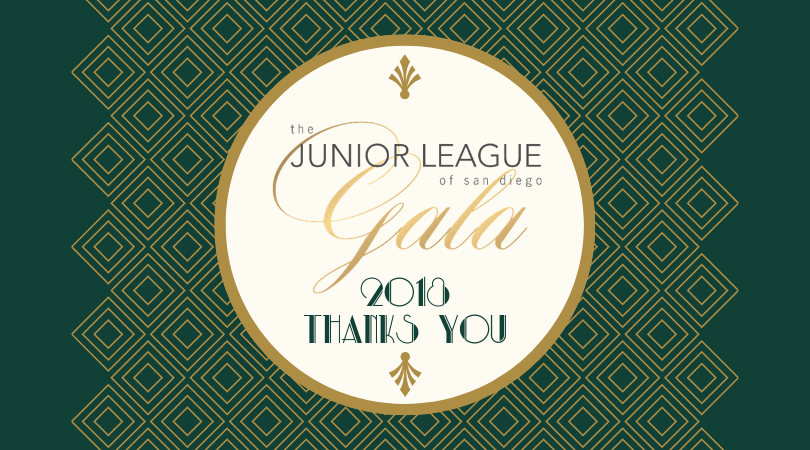 Through the generous sponsorships and donations of these individuals and organizations, we are able to support the league and its mission-based community projects to support transition-age foster youth in San Diego through programs like Brand of Brothers and Solutions Summit.
Images from Our Previous Galas