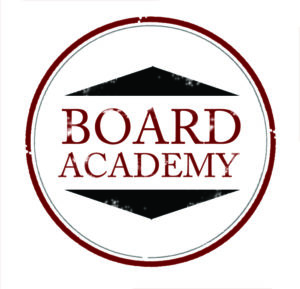 Sitting on the Board of Directors of a nonprofit organization is a rewarding way to give back to your community. It's also a prestigious way to develop your leadership skills and expand your networks.
Board Academy is a one-day training program designed to educate you about roles, responsibilities and to provide you with useful tools to succeed serving a non-profit board.
Ticket holders who attend the full session will receive a certificate of participation.
Thank you to AMN Healthcare for sponsoring Board Academy and their ongoing support of the Junior League of San Diego.
2019 Speakers (2020 speakers coming soon)
Eva Matthews has over 22 years of experience in programmatic and research grant development. Her work with research teams at Yale University and the University of Arizona as a Cancer Research Training Award Intern and Independent Contractor at the National Cancer Institute, as a grant writer, and now as the Associate Director of Grants Management at Family Health Centers of San Diego, has provided her a deep understanding grant development process. In her work, she has collaborated with a broad spectrum of stakeholders to develop interventions and programs as well as the funding proposals to support these vital activities. With a Master of Public Health and extensive training in evaluation, Eva has woven this education and her work experience into grant development for Federal, State, County, City and Private Foundation funding mechanisms. At the core of Eva's work has always been a passion for community health, social justice and creative problem-solving.
Learn about "Strategic Planning" from Pat Libby during Session 1 of 2 at JLSD's Board Academy! Pat Libby is a management consultant to nonprofits and philanthropies who views the work of nonprofit organizations through the kaleidoscope of her experiences as a long-time CEO, board member, academic and consultant to innumerable organizations. Pat has served as the founding director of The Nonprofit Institute for 14 years at the University of San Diego. In 2017, Pat received the inaugural "Libby Award for Excellence in Nonprofit Leadership." Pat is also the author of two books: The Lobbying Strategy Handbook and Nonprofit Management.
Understand more on "Fundraising" and "Five Tips on How to Engage Anyone at Anytime" with Deirdre Maloney during Session 1 of 2 at JLSD's Board Academy! Dierdre helps organizations exceed their goals, and helps their leaders sleep better at night! She does this through her work as a published author, national speaker, and proud president of Momentum, LLC. Through customized trainings, facilitated group discussions, and marketing services, Dierdre helps nonprofits, associations and companies get motivated and get moving. As a result, she brings a unique, empathetic understanding of the challenges facing any workplace, and knows what it takes to find true success.
Click here to view Linda's bio.

Nikki Semanchik is the Founding Attorney of Semanchik Law Group. Semanchik Law Group represents businesses and nonprofits and assists individuals with estate planning and probate. Nikki is passionate about nonprofit law and enjoys speaking about nonprofit formation and compliance. Through her work with nonprofits, Nikki has come to understand the unique challenges that volunteer-based organizations face. Nikki enjoys empowering nonprofit volunteers with knowledge about nonprofit governance including the roles and duties of its officers and directors.

Nikki brings her passion for philanthropism to her personal life through her love of the theater and the arts. Nikki sits on the Point Loma Playhouse Board of Directors. Nikki lives in Ocean Beach with her husband and business partner, Mike Semanchik and their son, Sullivan and dog, Chloe. When they aren't traveling the world, they can frequently be found walking the beaches and cliffs in Ocean Beach.