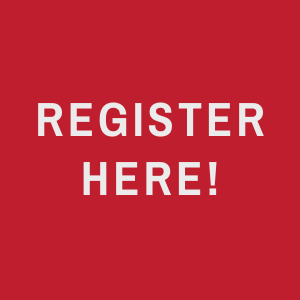 Sitting on the Board of Directors of a nonprofit organization is a rewarding way to give back to your community. It's also a prestigious way to develop your leadership skills and expand your networks.
This year's Board Academy will feature a four-day training program designed to educate you about roles, responsibilities and to provide you with useful tools to succeed serving on a board.
Purchase the four-day series or a la carte!
Schedule of Events
February 24th at 6 PM – Board 101 – Hear from a panel of experts who will be sharing their insights, so you know what it means to serve on a board.
March 3rd at 6 PM – Board Governance – Hear from a valued board member about her journey and experience to get where she is today. You'll walk away from this course knowing the difference between boards, how to be an active participant and have an understanding of different roles.
March 10th at 12 PM – Diversity & Inclusion – Minority empowerment has never been stronger – many public companies communicate their diversity metrics, and legislators are passing new laws. Join us for a lunch & learn: How companies should value diversity, actively mitigate racism and dismantle systemic racism in organizations.
March 17th at 6 PM –  Strategic Planning – Hear from our speakers who will share their experiences of dutifully serving on various boards. Focused on how to build strategic plans and execute goals.
Speakers
Rosemary Linden

Rosemary Linden is a strategic financial advisor who has helped businesses achieve financial success for over 20 years. She currently serves as Treasurer of San Diego Civic Youth Ballet's Board of Directors and President of Momentum CFO, a boutique firm specializing in outsourced CFO services for small to mid-size businesses. Prior to founding Momentum CFO, Rosemary held leadership positions at large corporations, including Director of Global Financial Planning and Analysis (FP&A) at WD-40 Company and VP of FP&A at Alliant Insurance Services. Rosemary is passionate about helping women succeed in business. In her free time, she enjoys mentoring young professionals, scuba diving around the world, and keeping on her toes at ballet class.

Kate Nowlan

Co-Founder and former COO of GRACEDBYGRIT and currently serving as director on the boards of HYLETE, GRACEDBYGRIT Foundation, San Diego Sport Innovators. Kate brought coaching experience and product knowledge specific to female athletes to GRACEDBYGRIT and HYLETE which acquired GRACEDBYGRIT in June 2018. Kate was also an executive for a nonprofit in which she planned and ran events, coordinated fundraisers, ran the day-to-day office operations, and launched new revenue-driving community programs. She is a natural people-person and her passion for empowering women to cultivate their grit and find their grace, which is the motivation that drives her team to make it happen every single day.

Brandon Alphonso Lowery

With a focus on lifestyle sports, mixed-use real estate, media, and community programming, Brandon has over 14 years of experience developing private equity ventures. He actively serves as a Director on The Global Action Sports Foundation and the San Diego Sports Innovators. He also sits as 1 of 4 Committee Members for the Australian chapter for One Young World, the premier global leadership summit bringing together young leaders from 196 countries. Brandon is also an International Ambassador for the globally reputable lifestyle brand lululemon. His core competencies are centered around: due diligence & strategic planning, project development, fundraising, mergers & acquisitions, community programming, partnerships and philanthropy.

Mike Irwin

Mike is principal of Bottle Rocket Advisors, a business consultancy focused on helping companies grow sales, improve profitability, and scale up. Over the years, he has served on ten boards of for-profit and nonprofit organizations. He currently serves as board chair of Kano Laboratories in Nashville and on the boards of directors of Kitchens For Good and San Diego Sport Innovators. In addition to consulting and board work, Mike has served as mentor of emerging entrepreneurs for Banco Santander Global X Award, Chairmen's RoundTable, San Diego Sport Innovators, and TrepCamp of Mexico. He is co-host of What I Wish I Knew with Mike Irwin & Simon Daw where he and his UK-based partner share life lessons from conversations with athletes, entrepreneurs, and difference makers.

Tracy Black 

Tracy is the lead operating partner for NewRoad Capital Partners, a private equity investment firm located in Rogers, Arkansas. She serves on the board of Platform Science, an iot fleet management platform company based in San Diego, CA, Emerge a digital freight platform based in Phoenix, Az, and a board observer for Bardavon Health Innovations based in Kansas City, KS. Previously, she served on the executive team as SVP IT at J.B Hunt Transport a fortune 300 transportation logistics company where she led a team of 800 Software engineers and led the company's technology strategy around mobility, telematics, cloud migration, digital transformation and software development. She was named a Premier 100 IT leader by Computerworld. In 2020 Tracy received the NWA Women in Business Award.

Judy Persky 

For three decades Judy Persky has staffed, led and provided oversight to nonprofits in the U.S. and abroad. Judy was executive director of Congregation Beth El in La Jolla, directing a 30+ staff, financial and facilities operations and strategic planning, as well as the investigation of a $500,000+ embezzlement by her predecessor and the rebuilding of governance safeguards. Highlights of her career include organizing human rights workshops at the U.N. Conference on Women in Beijing and co-founding the International Jewish Center in Brussels. Judy's board memberships have included the World Affairs Council, the International Rescue Committee and the San Diego French American School. Judy earned her BA in Near and Middle Eastern Studies at UC Berkeley and a Master of International Affairs at Columbia University.

Sherri McArdle

After co-founding, serving as Managing Partner, and leading the talented team at McArdle Ramerman Inc., She formed Sherri McArdle LLC and now dedicates her time to directly serving clients and supporting leaders who want to "Lead for Good." Mission-driven, Sherri McArdle LLC is dedicated to leaders who lead for a higher purpose, whose energy and influence invigorate team members and foster outstanding organizational performance. The firm serves a diverse group of clients with executive coaching, leadership and strategy development, strengthening team relationships and performance, and resolving sensitive situations.

Tiana Tyeskey

Experienced Executive Director leading the organization's network expansion, strategy, talent, and operations. Over a decade of expertise in fundraising, talent development, diversity recruitment, and customer relationship management (CRM). Strategic thinker, results-driven leader with a proven track record of results leading to repeated promotions into senior management roles.

Andrea Jane Hight

Andrea spent 14 years with the Utah State Health Department where she developed and implemented a clinical access program to provide effective dental care to underserved populations. Andrea contributed to the building of the Henry Schein Midmarket team focused on helping growing dental group and DSO businesses realize their potential through resources and solutions tailored specifically for them. She is now over software and technology solutions for community and public health programs in the Western US for Henry Schein One. Andrea serves on several boards of directors and believes strongly in contributing to oral health initiatives and causes that affect the underserved in our communities.

Kathleen Titus

Kathleen Titus, Henry Schein Director of Business Development, Strategic Accounts, has been both pioneer and significant contributor to the DSO industry since 1994. Kathleen helped to launch Henry Schein's Mid-Market specialty team, creating and bringing critical resources to aspiring group practices. She serves and served on many boards such as Pacific Dental Services – We Serve, Center for Oral Health, & Women in DSO Dentistry. Some of her board roles include broad and routine business oversight, fundraising, public/community awareness, vision casting & strategic planning. Kathleen believes in the power of collaboration for the betterment of business and, ultimately, providers and their patients.