Formula Supply Resources Guide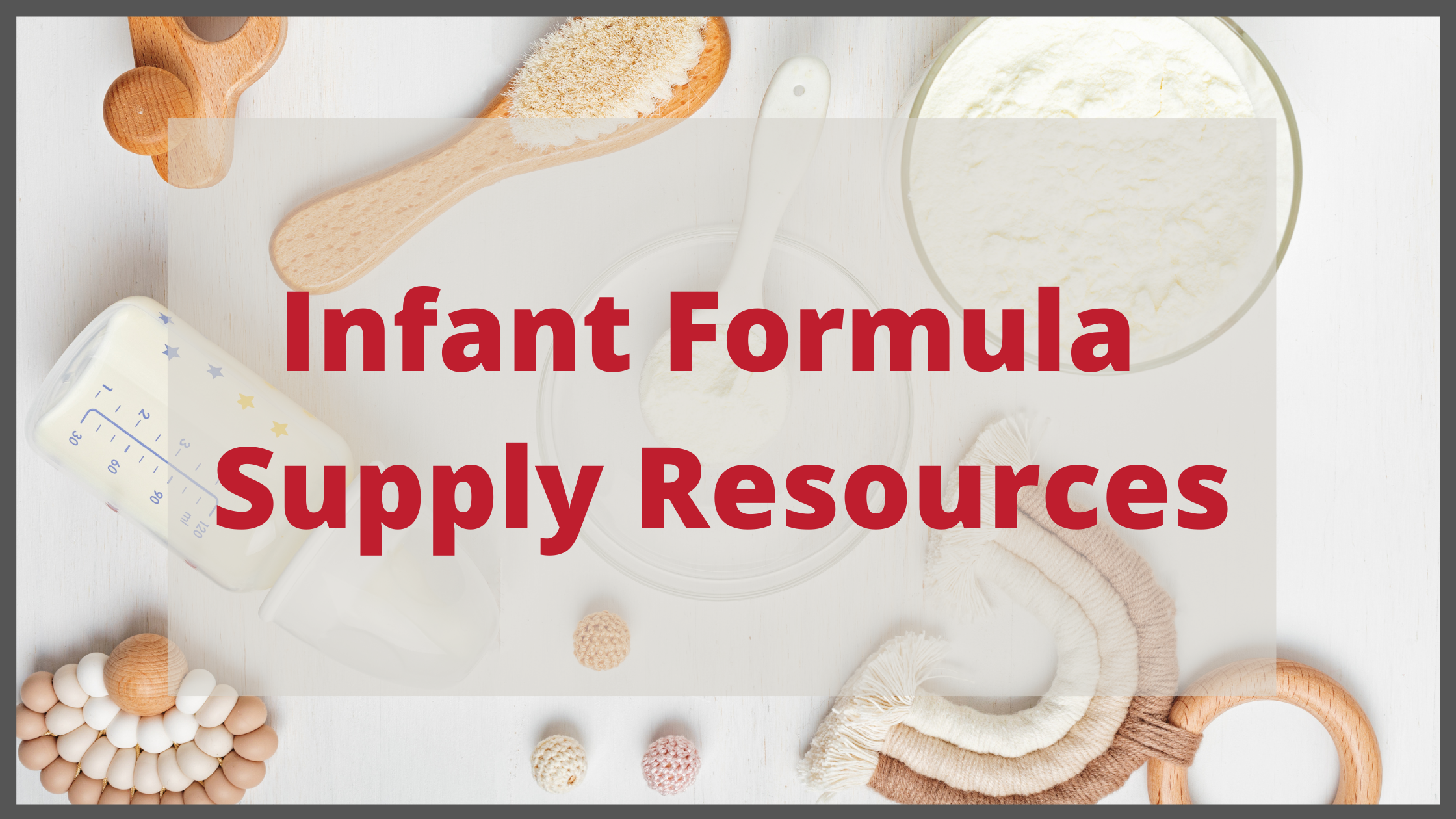 This resource page and printable brochure were created to provide resources to families affected by the current formula shortage, which has been caused by national supply chain issues and several recent formula recalls. For more information about the recalls and a full list of recalled brands, visit the Food and Drug Administration website.
MILK BANKS
UCSD Milk Bank offers pasteurized donor milk for purchase. Babies with medical needs are prioritized. Doctor's prescription required if more than 40 oz. are needed.
Mother's Milk Bank is an organization in San Jose that will mail milk all around the country. First 40 ounces do not require a doctor's prescription.
Human Milk Banking Association of North America (HMBANA)
HMBANA is a milk bank  that facilitates both donations and requests to receive donated milk.
FACEBOOK GROUPS
There are several local Facebook groups dedicated to parents sharing when and where they find formula to help other parents:
Formula Finder San Diego Facebook Group
Finding Formula San Diego Facebook Group
San Diego Baby Formula Support Facebook Group
ADDITIONAL RESOURCES
A store that specializes in eWIC shopping and caters to pregnant women and people with children under 5. All are welcome to shop. Online ordering, curbside pickup, and delivery available.
A website was created by a dad that wanted to help other parents locate formula in stock. Sign up for free to get texts when your formula is in stock near you. 
US Department of Health and Human Services
A resource page discussing options for locating formula and understanding safe substitutes. Always seek physician guidance when using a substitution.
WIC Offices and Grocery Locator
The WIC website allows you to input your zip code and find WIC grocers within 50 miles. Call ahead to ask about formula supply.
FDA-Imported International Formula
The FDA has put together this list of companies and products being imported to the US as part of the White House Operation Fly Formula.
North American Society for Pediatric Gastroenterology, Hepatology and Nutrition (NASPGHAN)
A list of possible substitutions for the recalled formula. Always seek physician guidance when using a substitution.
USA Today Formula Resource Article
USA Today published this article with a list of resources and links of where to buy baby formula online.
Download a printable brochure to distribute the community.