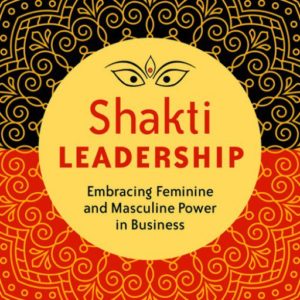 What is Your Relationship to Power? Discover your own unique source of power. Harness this untapped power to lead and maximize impact. Nilima Bhat, internationally acclaimed author and luminary, presents a mindful workshop on her latest book, Shakti Leadership, in conjunction with her American book tour. Don't miss this transformative leadership workshop! The more balanced, progressive archetype of conscious leadership is generative, cooperative,
creative, inclusive and empathetic. Our increasingly complex, interconnected world requires utilizing new, impactful ways to lead. Through exercises and inspirational examples, Nilima illustrates how to access this energy and lead with your whole self. Sharpen your self-awareness and passion to increase your overall energy and impact. Understand how and when to effectively utilize your innate feminine and masculine energies to engage, motivate and produce. Reframe your position and view any new crisis as an opportunity to grow and develop deeper skills. Discern between False Power and True Power, identifying its five necessary elements.
Complimentary parking available. Coffee and networking start at 8:30 AM.