4th Annual Human Trafficking Rally
Join the Rally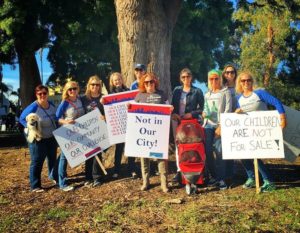 Junior League of San Diego's Fourth Annual Human Trafficking Rally will focus on an understanding of human trafficking on a local level; specifically, the rally will highlight how we can see the signs of those currently held captive.The purpose of this event is to march, listen and learn together to raise awareness about human trafficking in the San Diego region, as well as to empower community members with information on how to "Know the Signs" for both sex and labor trafficking.
Featured speakers, who are at the forefront of sex trafficking prevention, will provide various perspectives on human trafficking awareness and prevention.
Attendees will also discover how local companies ensure trafficking-free labor is utilized within their operations and throughout their extended supply chains.
As a member of the San Diego community, you may one day have the opportunity to identify and assist a victim of human trafficking, if you "Know the Signs".